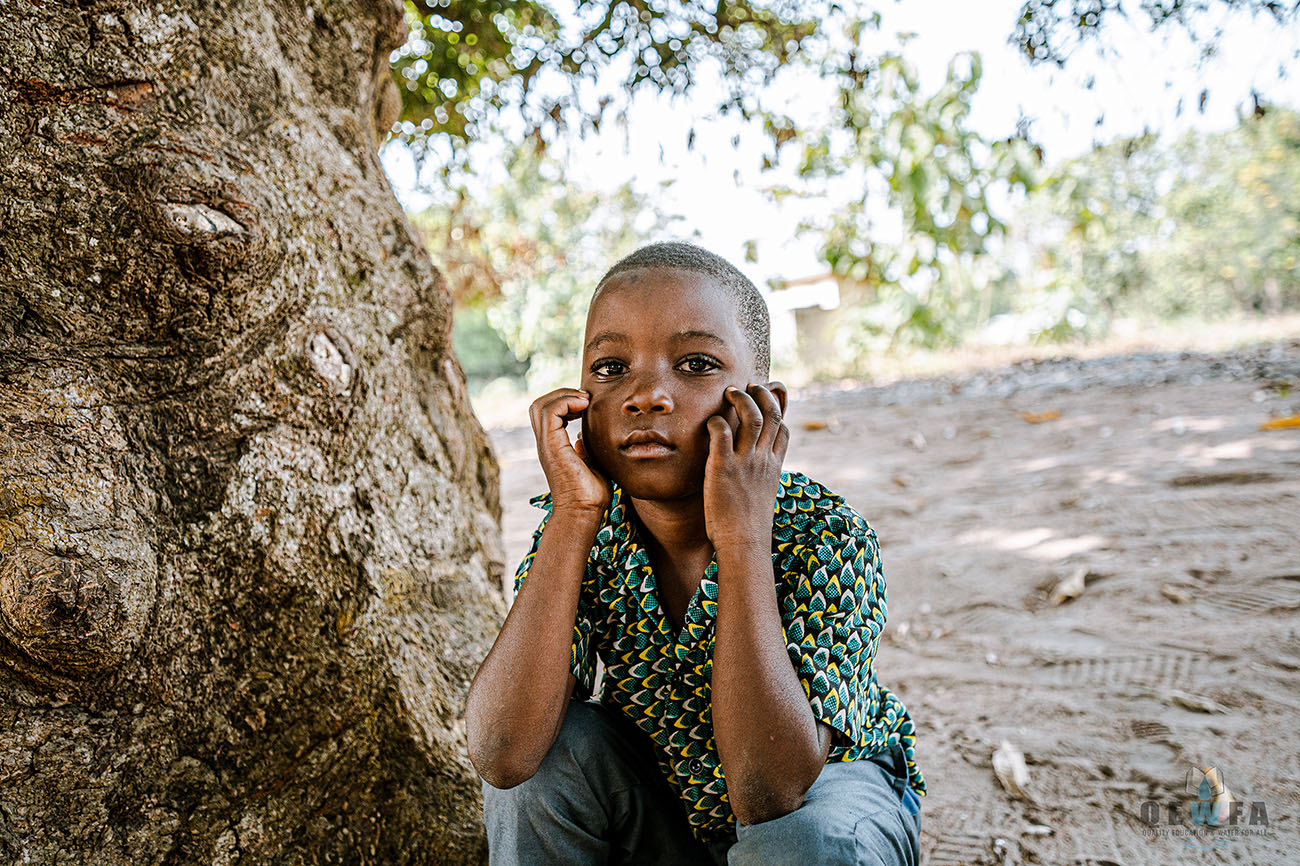 Sponsor a Child
After posting the happy smiling faces of children celebrating the water well their village had just received, a picture of one of those children, touched the heart of one of our donors, Debi Imus, so much so that she decided to be her sponsor! That child's name is Noelie Vivon. Noelie was born December 25, 2013. She is one of four children born to two pour farmers. Prior to her sponsorship she had to walk 2 miles each way to school multiple times a day and at the conclusion of her school day it was also her responsibility to walk an additional mile to fetch water for her family. Because of these conditions she wasn't doing well in school and was on the verge of failing. With just $50 a month deposited directly into an account set up for Noelie's education, she was able to move to the nearest town to attend school M-F and then travel back to the village on the weekend to spend time with her family.
Sense being sponsored, everything has turned around for her. She is able to attend school, she is thriving in school, she has school supplies to make the most of her studies, she has clothes and shoes and all the other necessities that have forever changed and improved the trajectory of her life by having the opportunity to receive a formal education! Also, now that her village was gifted water her family has more than enough water to meet their daily needs without taking time away from Noelie's studies and ability to just be A CHILD.
Sponsoring a child is one way to directly make a positive and lasting impact on a child's life. Your help goes towards improving the physical, emotional, and social well-being of the child. For a child to know that they have someone who cares enough to help them in this way serves as motivation to excel intellectually and gives them a shot at becoming monumental leaders in in their communities and in society at large. When you become a sponsor you receive regular updates on the child's progress from our local team. You enable the child to have all the books, supplies, clothes, shoes, food, transportation, and in some case living quarters that are necessary to be successful in attending school. The child will also be able to take part in activities such as children's learning events and community events. Please contact Kourtni via email at info@qewfa.org to get more information about how you can sponsor a child.
Join Us
We Need Your Help